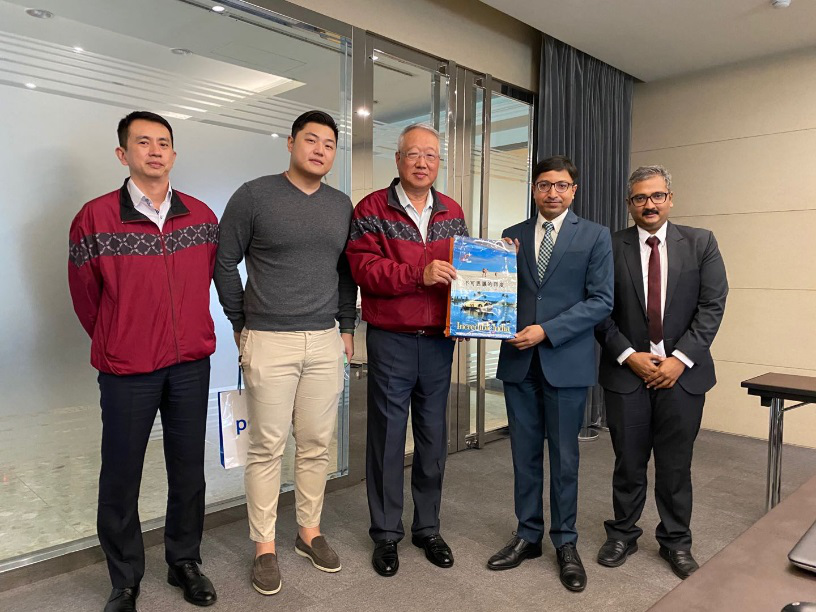 New Director General of India-Taipei Association Mrs. Gourangalal Das and his party visited FOXLINK International Headquarters on November 2, 109.
Chairman Gou said that he was very happy to meet with Mrs. Gourangalal Das and praised he's rich diplomatic qualifications, strategy for Indo-Pacific, East Asia and South Asia The affairs are well understood, and I believe that with the assistance of the relationship between Taiwan and India can be further enhanced in the future.
Mrs. Gourangalal Das thanked Chairman Gou for the reception and inquired about the company's production bases and operations, and then further exchanged views on the company's production plans in India, India's industrial development, investment environment, current epidemic situation… and other issues. After about 40 minutes of meeting, they took a group photo and exchanged gifts at 3:00.